Regular price
Sale price
CHF 360.00
Unit price
per
Sale
Sold out
Fork coil spring conversion system for single crown enduro forks, featuring externally adjustable hydraulic anti-bottoming technology to deliver precisely the amount of bottoming resistance you need. The benefits of coil are clear: if your first priority for your fork is outright performance and grip, get yourself a Smashpot.
Features:


Catering to rider weights from 45kg (100lbs) to 125kg (275lbs) with 10 coil spring rates

Allows lighter riders to get the most use out of their forks, and heavier riders the support they need without excessive air pressures

Only coil conversion system on the market allowing 180mm travel (Please note that 190mm is not possible with the Zeb)

Easily adjust your travel with internal spacers (please note the minimum & maximum travel of your fork as determined by manufacturer)

Unique Hydraulic Bottom-out System reduces harshness

Can be transferred between different forks with minimal parts /cost (a purchase of a new top cap or foot stud)

Reliable and low maintenance, set and forget. User installable and serviceable

Weight increase of approximately 250-450g (dependent on spring rate and fork's existing spring system)
View full details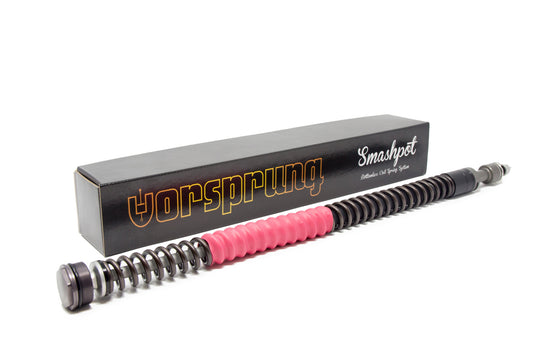 Les avantages de Smashpot:
Le choix large de ressort permet d'adapter le système aux pilotes allant de 45kg à 125kg
Permet aux pilotes les plus léger de mieux utiliser le débattement de leur fourche
Permet aux pilotes plus lourd d'avoir un bien meilleur maintien sans utiliser de pression air excessive
Seul kit de conversion du marché permettant 180mm de débattement (attention au fait qu'il n'est pas possible de le faire marcher en 190mm sur Zeb)
Ajustement facile du débattement avec des entretoises internes (attention à bien respecter les limites constructeur du châssis)

Unique: système hydraulique intégré dédié à l'anti-talonnage en fin de course
Peut se transférer d'une fourche à une autre en remplaçant le top cap et/ou le filetage du bas
Fiable et peu demandeur en maintenance
Réglage facile
Entretien facile
Ajoute entre 250 et 450gr selon le tarage de ressort choisi et le poids du ressort d'origine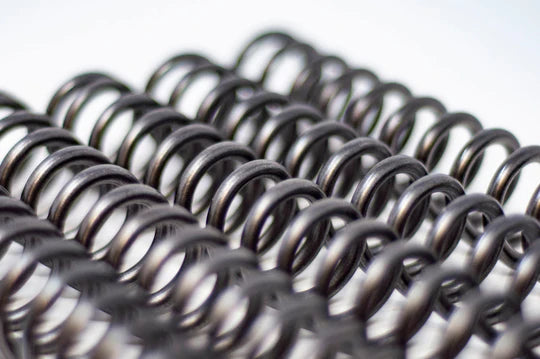 Pourquoi passer en Coil?
Les ressorts air se sont beaucoup améliorés ces dernières années, les ressorts coil sont plus lourds, mais les ressorts coils ont aussi des avantages indéniables:
Bien meilleur grip et réactivité
Plus de confort
Aucune friction
Aucune stiction
Des réactions proportionnées quel que soit le niveau de débattement utilisé
Bien plus prévisible
Permet une bien meilleure lubrification, qui étends la durée de vie du matériel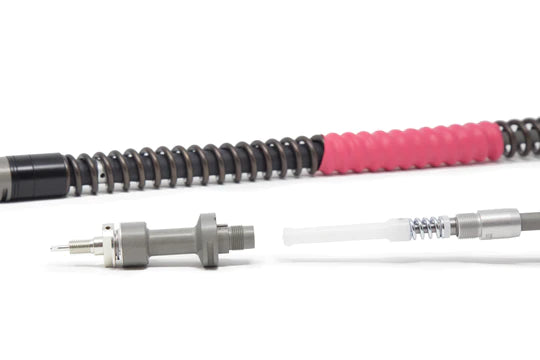 Ajustement externe de la fin de course
Le principal avantage du ressort air en dehors du poids est la résistance en fin de course. L'hydraulique dédiée pour la fin de course du Smashpot est actif sur les 50 derniers millimètres et permet d'éviter le talonnage. L'ajustement est externe, permettant de minimiser ou de maximiser l'anti-talonnage.
Smashpot: Compatible Forks
Fork
Year & Specification
Fox 36
2015+
Fox 36 E-Bike

2018+

Fox 36 E-Bike generally have a spring stanchion with thicker wall, limiting compatibility to springs under 65lbsin. Some Fox 36 E-Bike don't have that limitation and can use any spring.

Fox 36 Rhythm
2018+
Marzocchi Z1
2019+
Rockshox Lyrik
2019+
Rockshox Yari
2016+
Rockshox Pike Boost
2014+
Rockshox Pike Non-Boost

2014+

Require a special top cap, available on demand

Rockshox Revelation (35mm)
2018+
Rockshox ZEB

2021+

Max travel 180mm

DVO Onyx SC
2019+
Öhlins RFX36 m.2 / RXF36 EVO / RXF38
 Öhlins RFX36 m.2 / RXF36 EVO / RXF38
Öhlins RFX38 m.2
Öhlins RFX36 m.2 / RXF36 EVO / RXF38
ATTENTION
DO NOT configure the Smashpot to exceed manufacturer-specified max travel. If in doubt, call the original fork manufacturer to determine maximum permissible travel.
NOT COMPATIBLE
32mm forks
34mm forks
Fox 40
Rockshox 35 Gold/Silver
Rockshox Pike 26"
Boxxer
Any other fork
Find the right spring for Smashpot
Installation
Fox / Rockshox / Marzocchi
Copyright texte: PMB Suspension. Pas de reproduction sans autorisation.